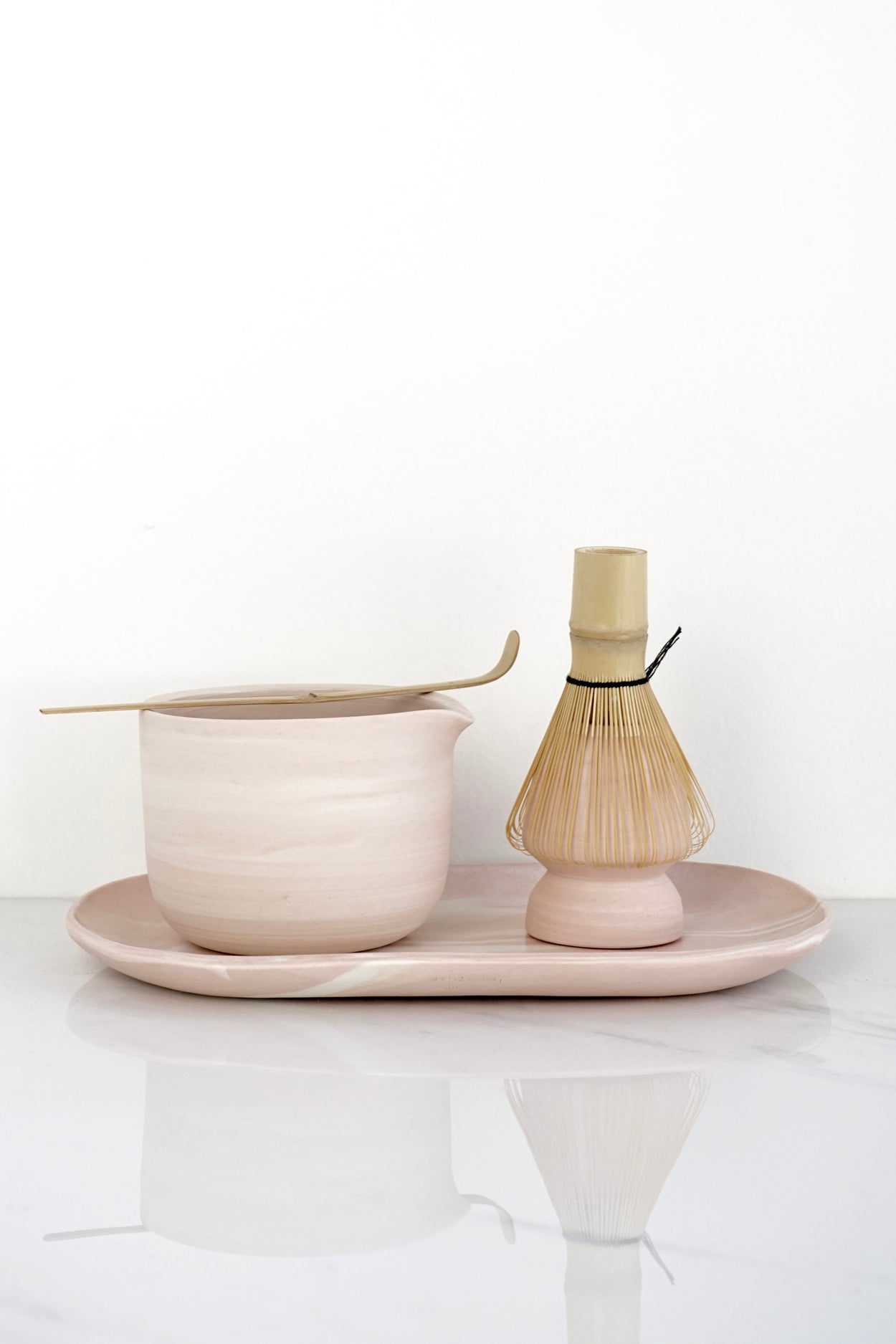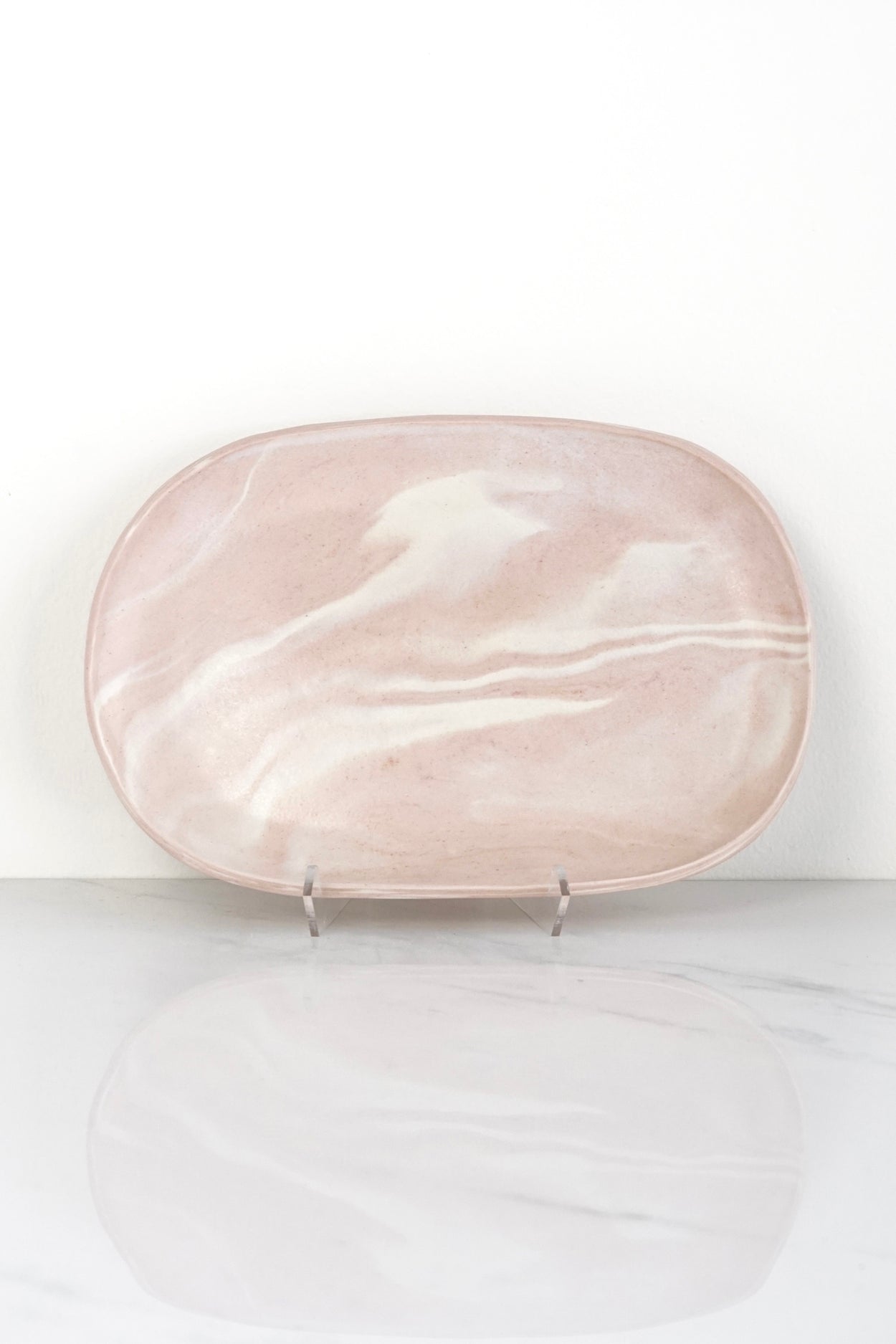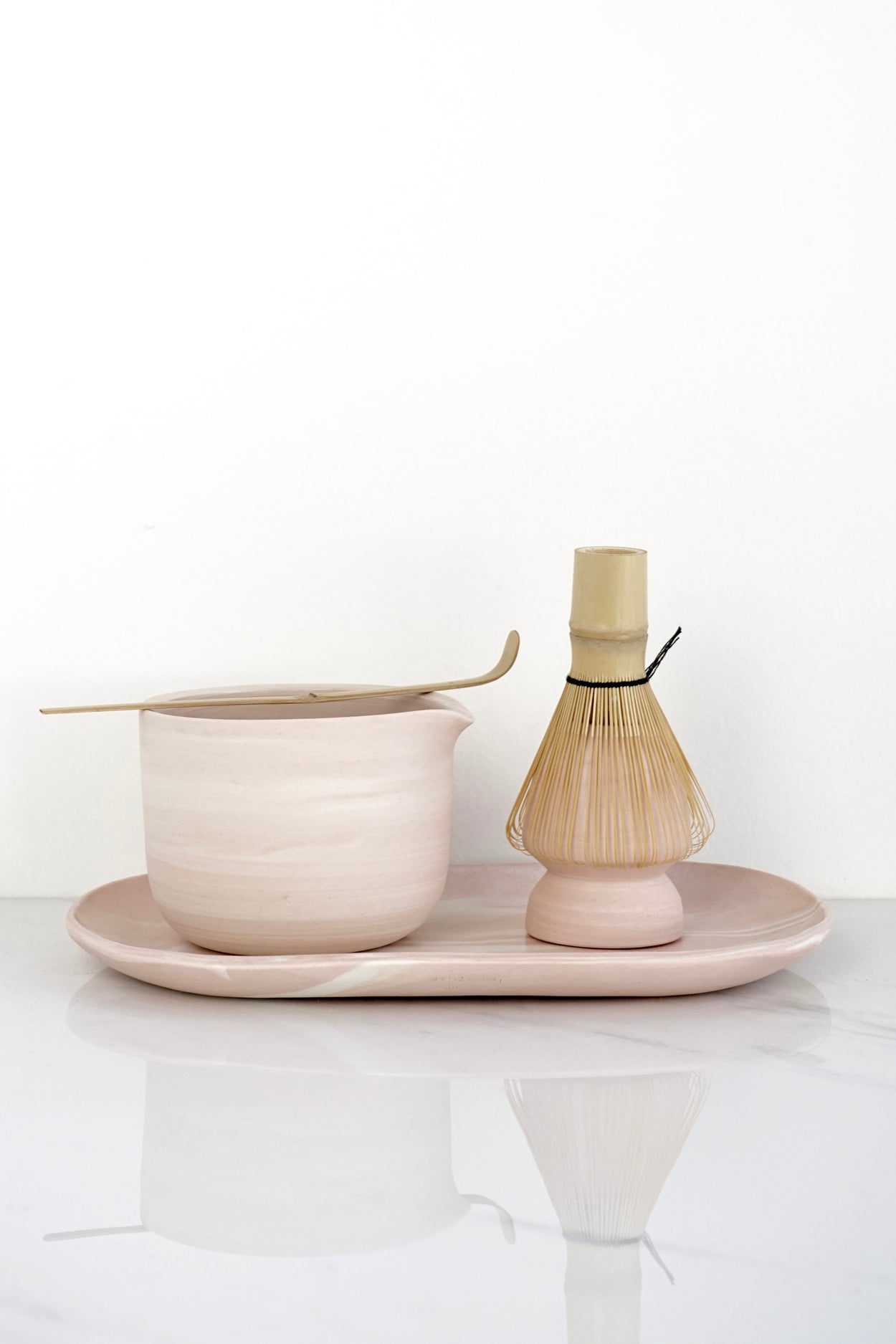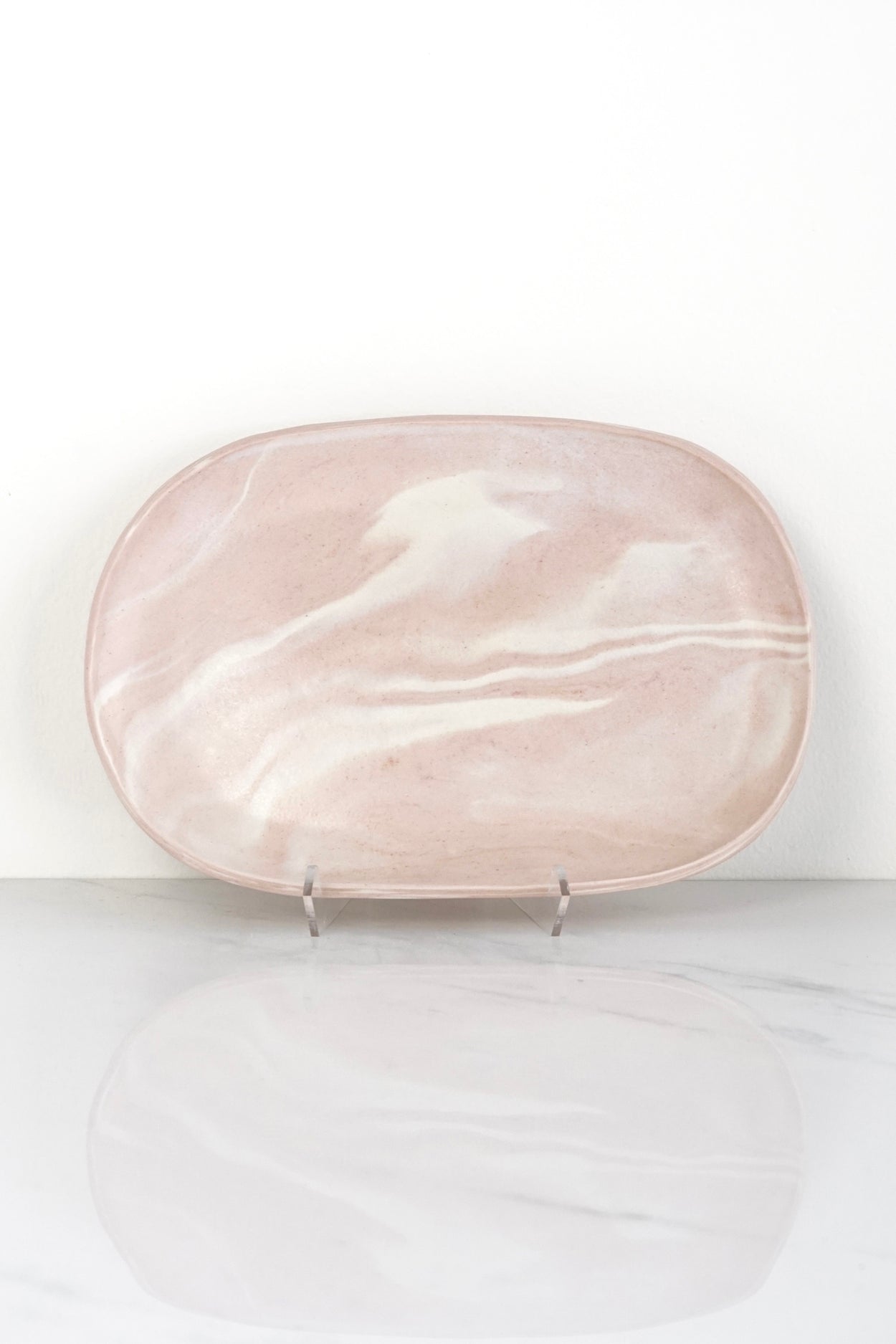 Ren•Vois Blush Marble Matcha Table Set
Wheel-thrown and hand-dyed, this matcha table set includes a matcha bowl, whisk holder and display tray. This contemporary set makes the perfect addition to your morning matcha ritual.
Content + Care:
• Hand made with colored porcelain in Los Angeles
• Glazed interior and unglazed exterior
• Smooth hand-sanded surface
• Hand wash in warm water with mild soap
• Each piece is one of kind, expect variations in the marbling pattern
• Does not include bamboo whisk and spoon
• This piece is made to order, please allow 4 weeks for delivery.
Dimensions
• Matcha Bowl- 3 1/2" H, 3 3/4" W
• Whisk Holder- 3 1/2" H, 2 1/4" W
• Tray- 10 1/2" L, 7 1/2" W