WELCOME...
to the Ren•Vois Design Studio!
HANDMADE
Every piece shown here is hand-colored and hand thrown on the pottery wheel.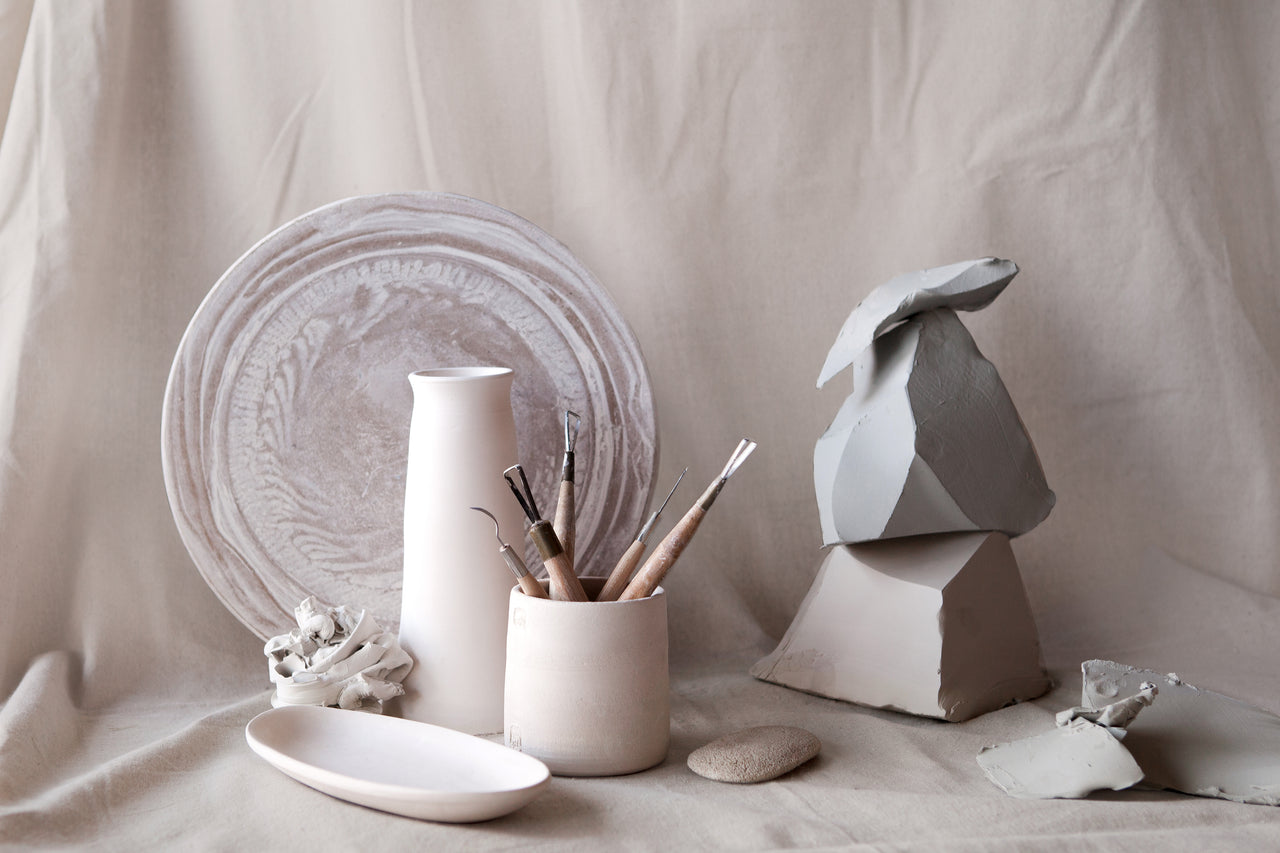 STAY AWHILE
Browse around to see what's inspiring me and current works in progress.
COLLECTIONS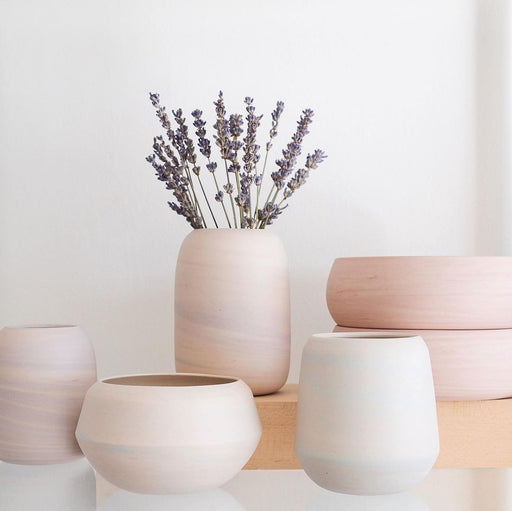 This is my minimal collection of bud vases inspired by California's sandy beaches and pastel sunsets.
View collection
After big production orders, I have batches of colored clay that I re-cycle and re-use.  These pieces have multiple colors mixed into the clay body and are all one of a kind.
View collection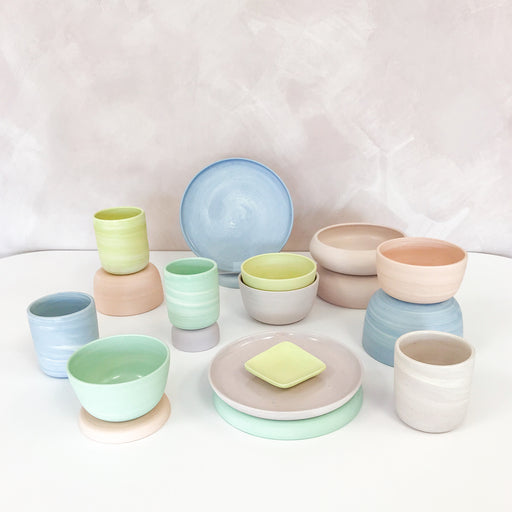 Some of my favorite dinnerware pieces are now available for pre-order!
View collection